Specifications:

Height: 340mm - 474mm
Width: 134mm- 234mm
Minimum Length(inner gap of the legs): 240mm
Recommended Weight: Less than 18kg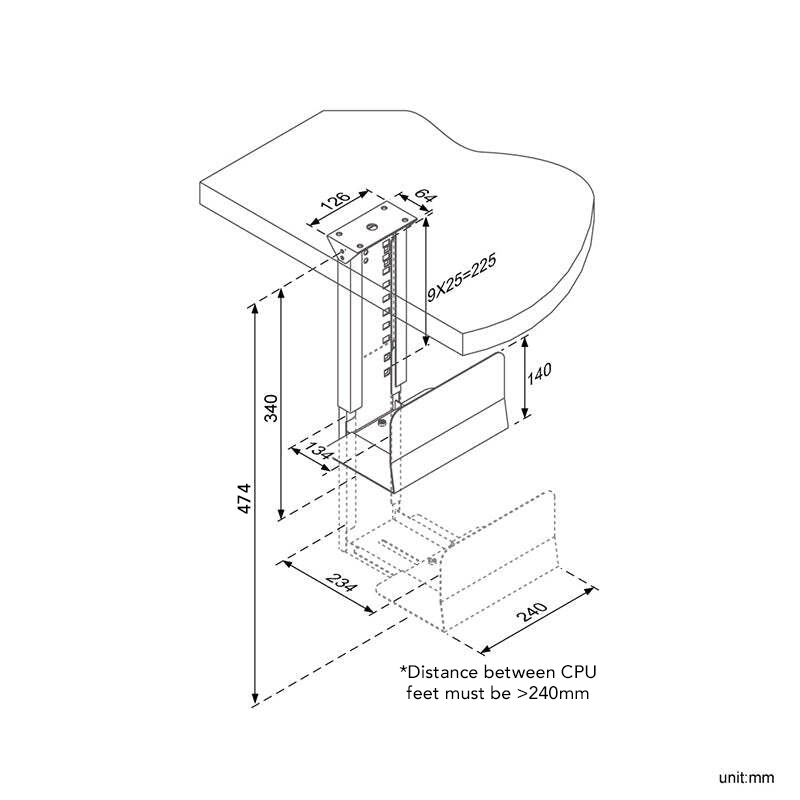 Common Asked Questions:

How to install CPU/PC Mount?
Our team will help to install the PC Mount to your Omnidesk if you purchased it with the onsite assembly option. However, they will not be installing your PC to the mount itself.

For self-installation of the PC mount, you can refer to the image below: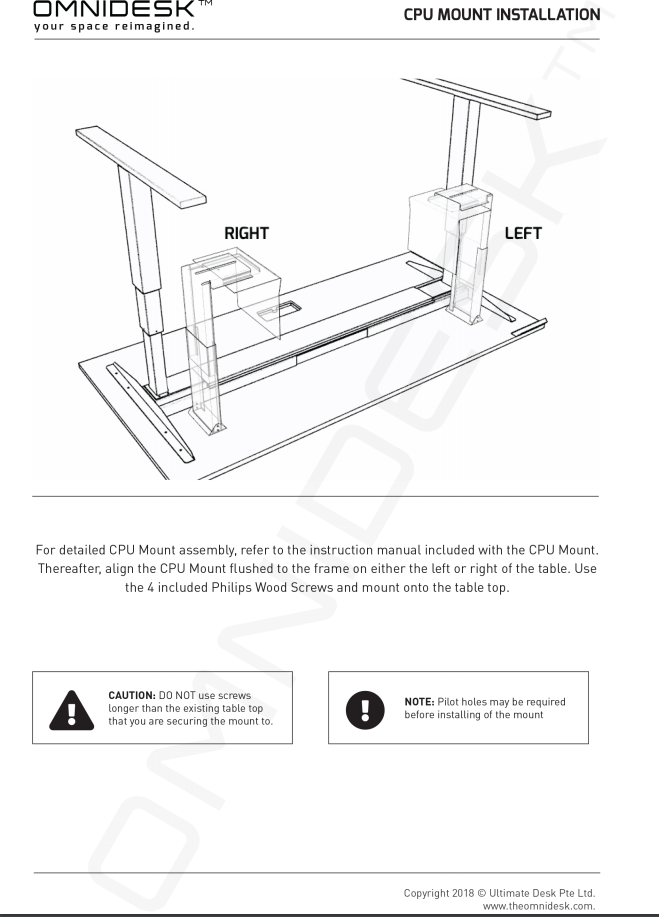 |

You can refer to the video below for more information:



Can I shift the PC mount so that it will be able to support a larger CPU?
Unfortunately, It is not possible as the PC will touch the floor if the table is adjusted too low.

Can the PC mount be mounted on the small table?
If you are getting the PC Mount, it is recommended to get the larger table.

Can the PC mount be mounted on the left side instead?
Yes. However, you would not be able to see through the glass panel of the CPU.

Can I purchase the PC Mount independently?
Yes, you are able to purchase the PC Mount independently after purchase our desk, just kindly drop us an email at sales@theomnidesk.com.

I Own an Aftershock PC Desktop, can it be mounted?