Arc Stealth Single/Dual


A professional looking complement to any monitor, the ARC Stealth sports a sleek matte black design and comes equipped with a whole host of game-changing features. From a highly simplified and reliable mounting system to the inclusion of two USB 3.0 pass-through, the ARC Stealth will quickly grow to be your favorite monitor accessory.

Common Asked Questions:

What is the specification for the Monitor Arm?

You can refer to the image below for the specification: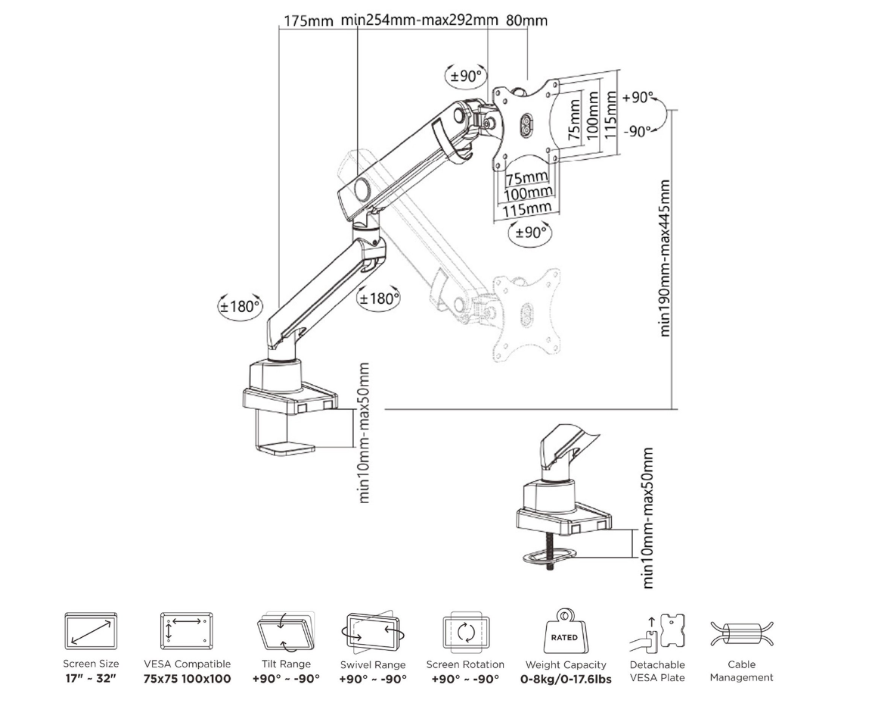 How to mount the Monitor Arm?
If you purchase with the onsite assembly, our logistics team will install it on the desk as your request. However, they will not installing your monitor to the arm itself.
For self installation of the Monitor arm, you need need to assemble the monitor arm and c-clamp it to the table top.

Can we get the arms independently?
Yes, you may purchase the monitor arms from Prism+ website:
https://prismplus.sg/products/

How to install Monitor Arm?
You can refer to the video below for the full setup of the desk:

Arc Stealth Single:

Arc Stealth Dual:

Laptop Mount
How to use the Laptop Mount?
You will require monitor arm to be installed before able to use the laptop mount.