Specially engineered for gamers. Every single aspect of the Omnidesk Kenshi has been refined to provide an unfair advantage.
Omnidesk Kenshi Features
Holding up the Kenshi is a pair of precision forged desk legs providing unrivaled stability and is even capable of supporting up to 130KGs. Standing at 75.5cm, the Kenshi takes guesswork out of the equation and provides you with the perfect elevation - so you will always have the high ground.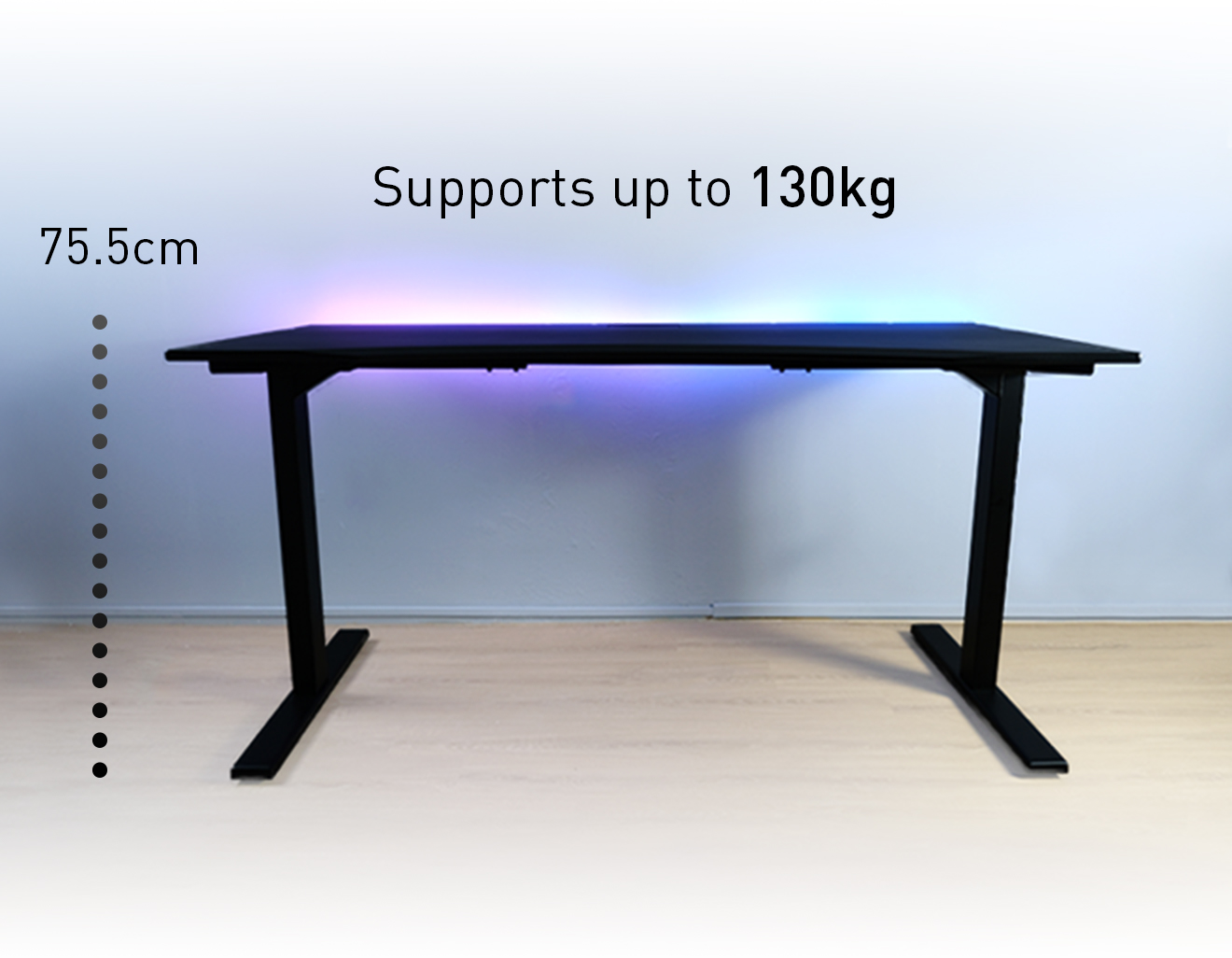 From our signature edge to specially formulated micro-texture powder coat, the Omnidesk Kenshi is a simple but crucial addition to your workspace. Whether you're a Shenton Samurai slicing through the Excel sheets or simply a gamer lining up that perfect shot, you can benefit from superior ergonomics.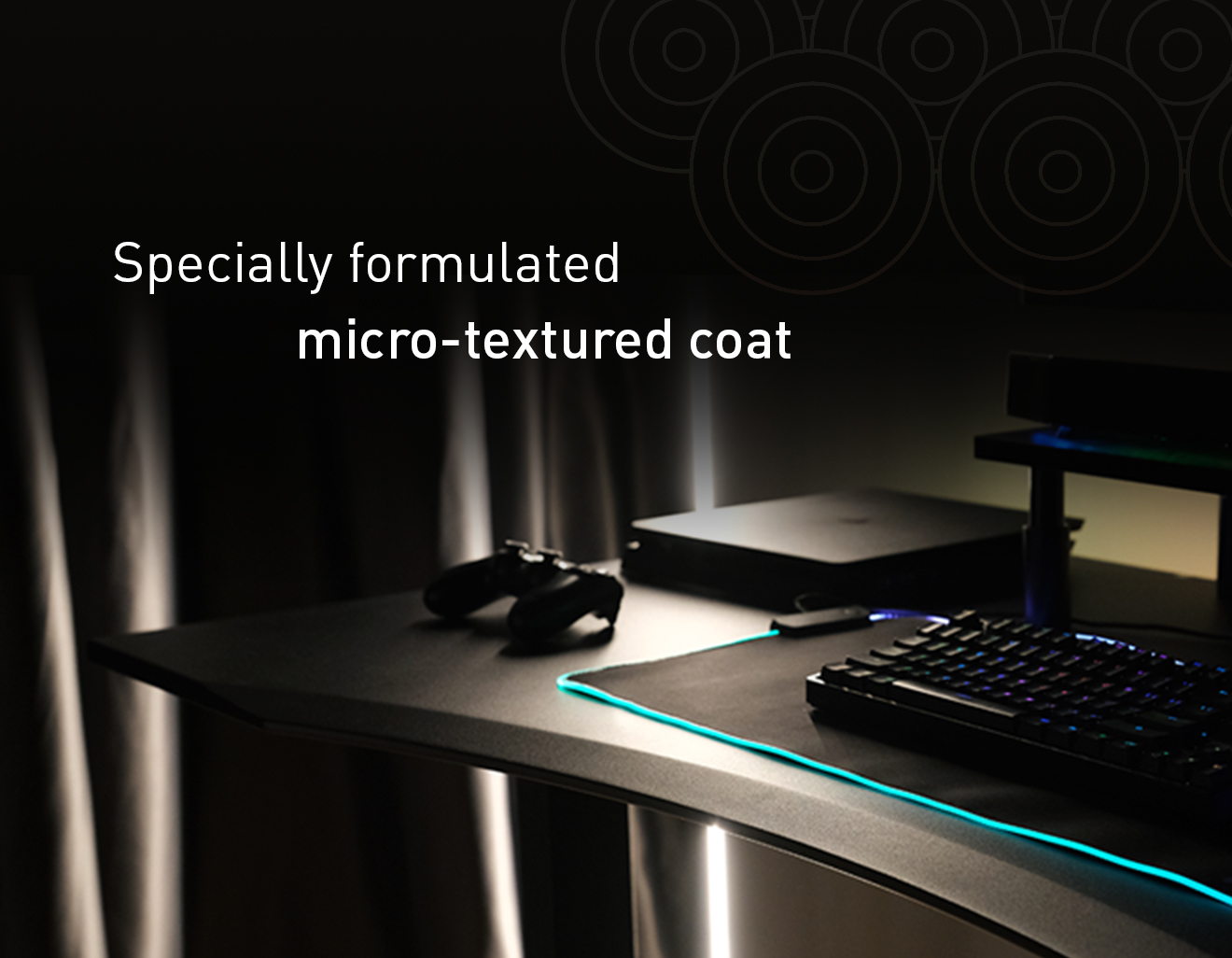 Upgrade your desk with our tabletops - Future Proof
Extendable desk frame that fits multiple sizes table tops from 42" to 74". This provides a future-proof ecosystem for future upgrades with larger and new tabletops.